Leave a Review
Facebook
We'd love for you to post a review. Just visit our Facebook page and you can write one in the Reviews section of our wall.
Visit our Facebook Page
Google
Providing us a review on Google is easy and much appreciated. Simply click on the link, log in and write your review.
Review on Google
Image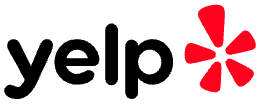 Yelp
We welcome your feedback and would be grateful for a review. Click the "Write a Review" button at the top of the page to get started.
Visit our Yelp Page
"Dr. Walker is definitely as good as it gets. He's incredibly knowledgeable, communicates clearly and concisely, has a soft touch when it comes to working on teeth, and is a pleasure to chat with. You walk out knowing that you got top notch dental care from a person that truly cares about your well-being. You won't find anyone better."
Ryan S.
"Great Dentist! My wife is very particular and this would be her dentist if we lived nearby. We needed a dental check for pre surgery and were on camping nearby. We called and they got us in that week!!! Wonderful dentist. Highly recommended."
Stephen F.
"Very friendly staff Dr Walker is quick efficient and great at what he does. I have had a few dentists over the years and this is the first I do not dread going too."
Tori G.
"Amazing dentist! Walker is very skilled but also doesn't do unnecessary procedures and gives honest opinions and advice. I'd recommend him to anyone"
Mr. JD.
"Very accommodating! I hate going to the dentist but Dr. Walker always did the best at making me feel comfortable."
Shawna R.
"Wonderful staff. Always kind, helpful and accommodating. Highly recommend."
Donna C.